Lexria Pay Stub Service
Our Pay Stub Service is seriously simple: your clients use your unique link to securely login to prior payroll providers. A few minutes later, you have a PDF of all the prior pay stubs you need in your work as an attorney.
Features:
Secure and customized

: You'll get a secure, unique link that's quick and easy to share with your clients.

Comprehensive

: We've got nearly all payroll providers covered. And if your clients can't find their payroll provider in our system, we make it easy for them to upload their pay stubs.

Fast

: In a matter of minutes your clients will have their pay stubs. No more hunting around for old documents.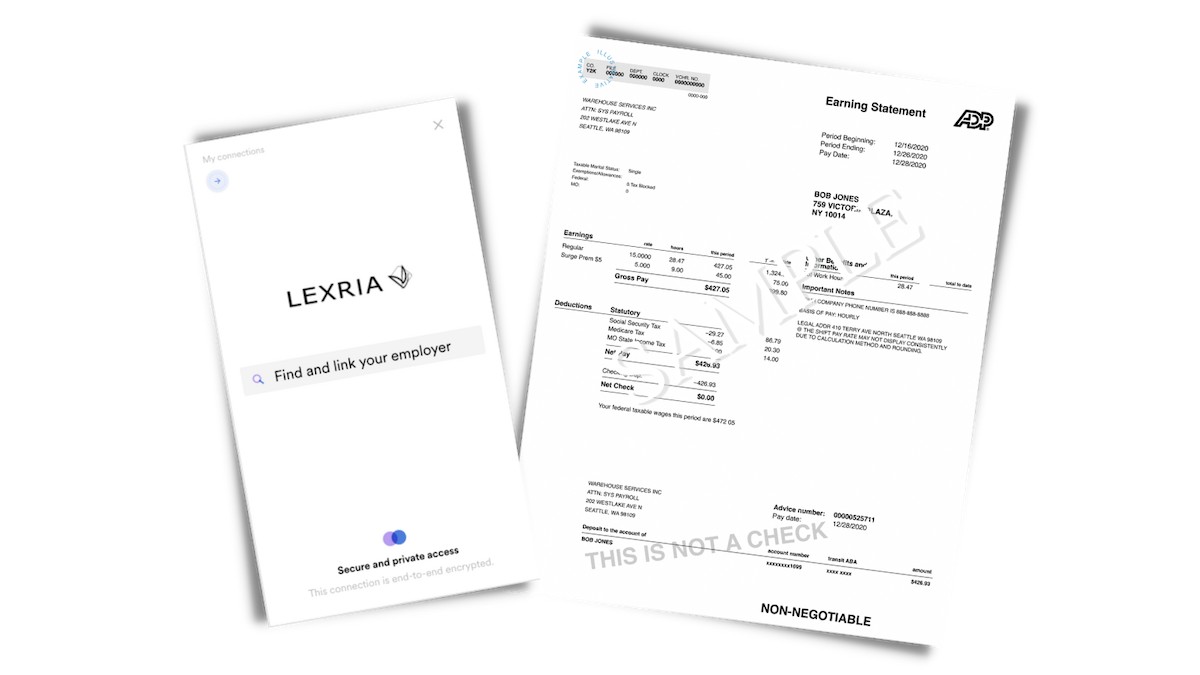 If you're an attorney, it's totally free to get started with the Lexria Pay Stub Service!
Looking for our Financial Accounts Service? Learn more here »
How to get started with the Pay Stub Service